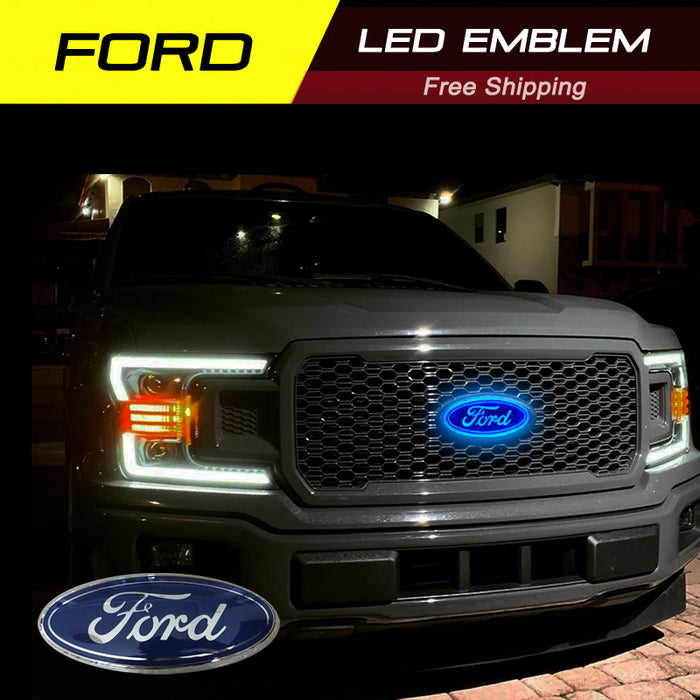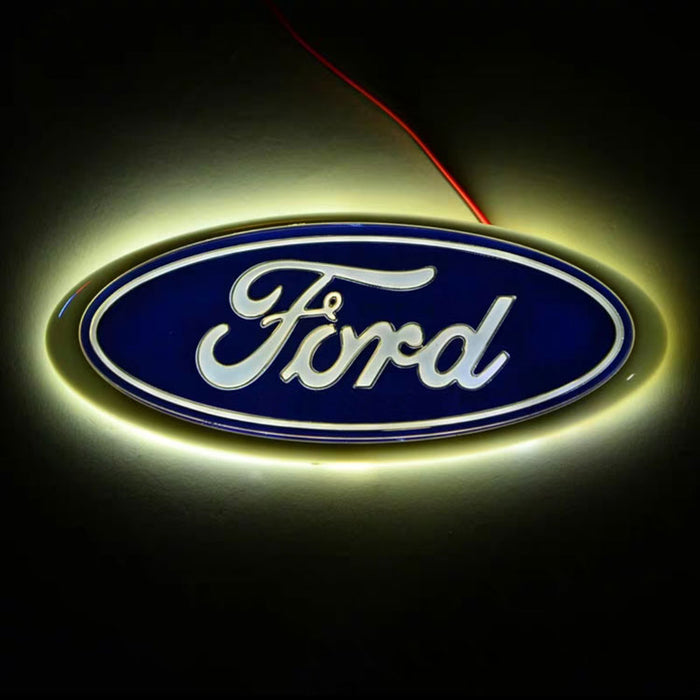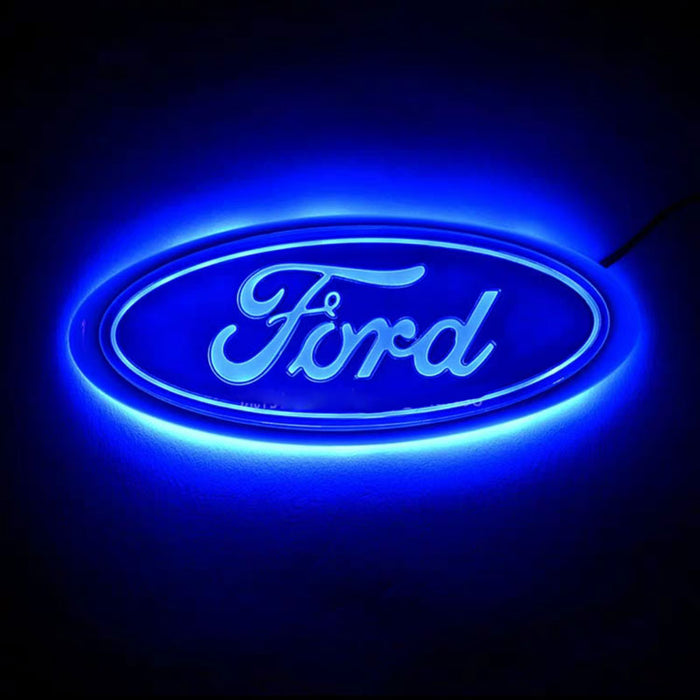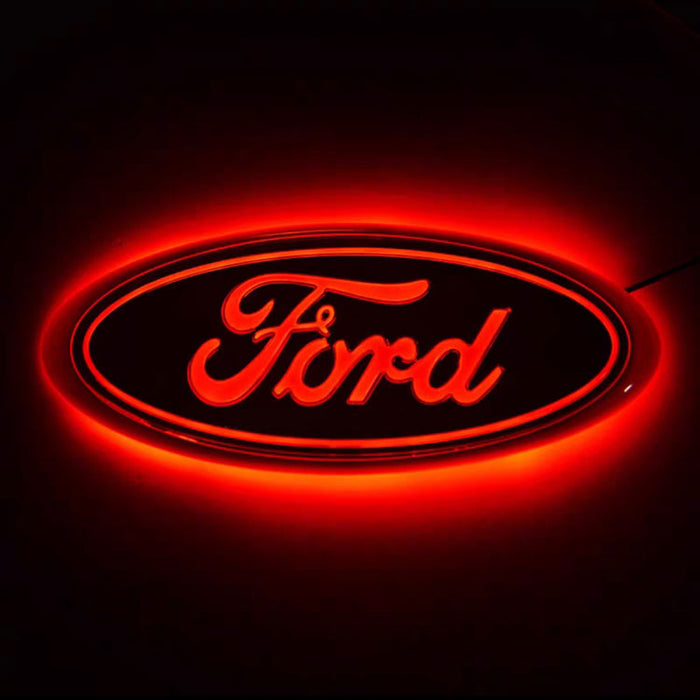 LED Emblem for Ford, Front Car Grill Badge
 LED Emblem for Ford, Front Car Grill Badge
Increase the visibility of your car.

Fresh and attractive appearance ,Impressive car exterior decor
Our new front emblem illuminated LED badge is exclusively made for Ford owners. It is specially designed to make your car look elegant. This front emblem comes in an impressive white color but looks normal and blends with the background when the LED is turned off. When your vehicle's license plate light is turned on, the car badge background light will start to work and the badge of car will become illuminated.
Connection is simple with 2 wires, one negative and one positive that can be integrated into any existing power source.
3 size can work for both

front emblem and rear emblem

The back of led emblem is flat surface, No Curve

Check and mesure the size of your emblem before place the order

Fit for: Focus, Fusion, Explorer, Fiesta, Edge, Escape (size may vary for different years)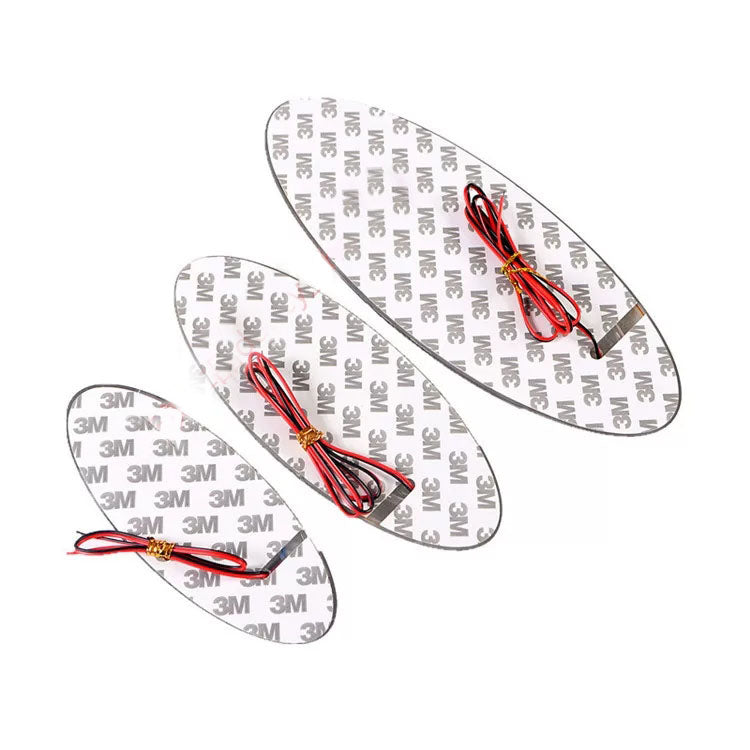 Please check the measurements of your original emblem to verify if this emblem will work on your vehicle.
It comes with a 3M automotive adhesive tape that make the installation very easy. Simply remove an existing car badge and stick the new one in its place.
1. Firstly measure your car badge before ordering to make sure these are the correct replacement size
2. Carefully remove the original Car badge and put in a safe place (this will be needed again later)
3. Check to see which circuit to wire the lights into (the number plate back light circuit is often a good place for this). A small hole may be needed to drill to access this (not always required)
4. Unpeel the 3M sticky Back plastic from the back of the badge light and stick into place (make sure the area is clean and dry before doing this)
5. Unpeel the 3M sticky Back Plastic from the front of the badge light and refit the original Car badge to this
6. Wire up the car badge as per your requirements.
Tips:
 

We recommend testing the unit before install to ensure this is fully working before you go through steps 1-6   
1. We ship our this item worldwide
2. Delivery time might vary from where you locate at
3.  Tracking info/number will be automatically sent out to your email address once we ship out your orders. You can easily track the updates below:
4. If you have any questions of product or want to customize your order, please send email to us:
As each region has different tariff policies, some regions have high tariffs. Please note that the price of this product does not include the import tariff of your country. Please consider and evaluate your cost.