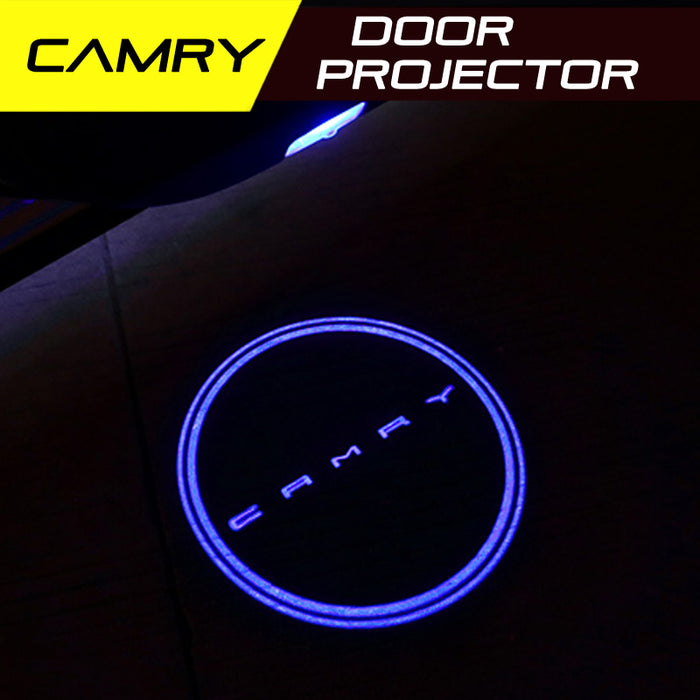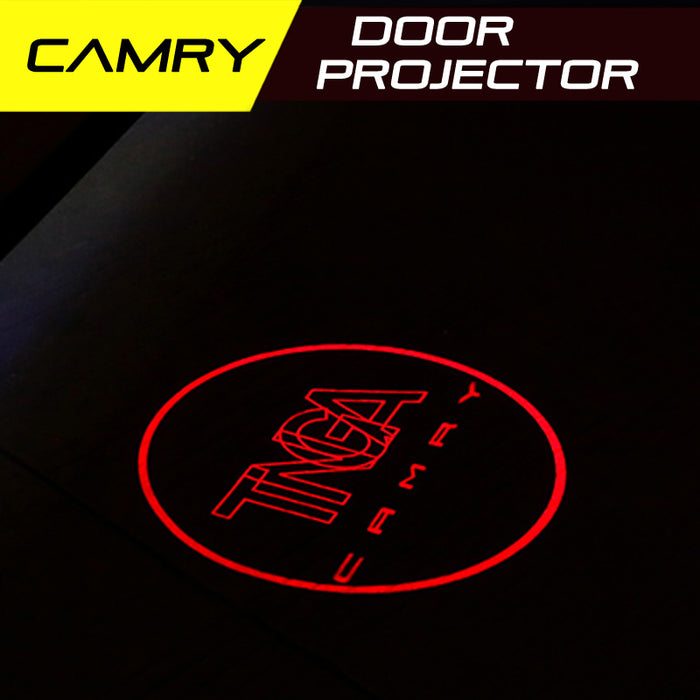 LED Door Projector Ultra-Bright Puddle Lights for Toyota Camry 2018-2019 Gen 8
Direct replacement. No modifications required. No wire cutting.

No error or warning on dashboard.

The brightest puddle lights available.

Custom circuitry to ensure a long life.

A higher-quality projection film for clarity and longevity.

Completely plug and play - just pop the existing puddle lights out and plug these in.

Voltage: 12V with 1800L.
Style C & D use glass films - compared with plastic films, glass films have the advantages of clear, non-deformable and bright color.
Fit for: Toyota Camry GEN 7 GEN 8  


How to replace car door light(Installation Instructions):
1. Use A Flathead Screwdriver to Remove and Disconnect Original Door Step Lights;
2. Plug in New Door Lights with Correspondent Connector;
3. Put new Door Lights to The Spot Where Your Original Lights Were;
4. Done! Logo Should Be Projected on The Ground.
Tips: If the projector logo is backward after installation, please exchange the door lights because the door lights have a right and left.Then it will be more perfect and amazing.
Notes:
If you cannot confirm whether these lights are compatible with your car model or some installation problems, you can contact us at first.