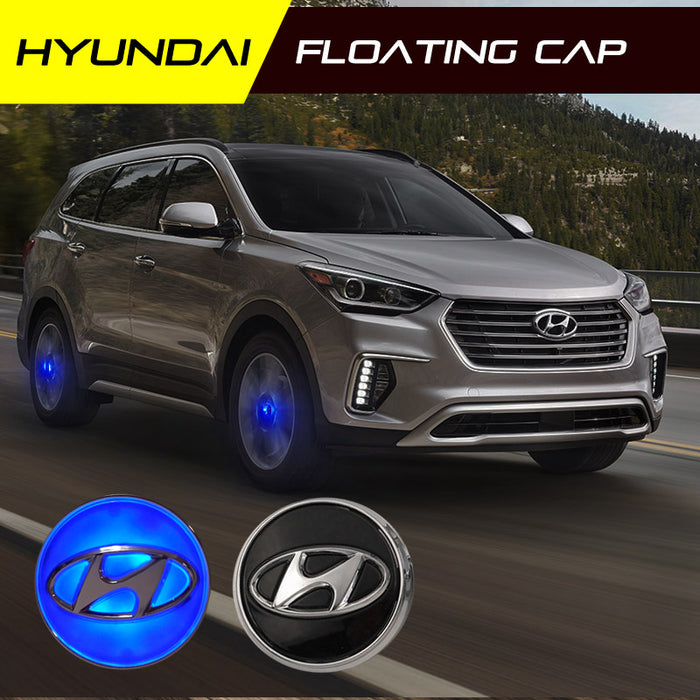 Hyundai Floating Wheel Caps
The Hyundai  floating hub cap consists of the logo that no longer turns with the wheel but instead remains level while driving in speed under 80 MPH. 
The LED will glow when speed in range from over 20MPH to 80MPH.
No batteries required as each one has its own kinetic generator built in.
It also has option without LED.
Fully waterproof.
1 set consists of 4 floating hub caps. 
Size: Diameter 59mm
Important Notice ! The floating caps are designed for standard Hyundai wheels. 

Not suitable for aftermarket wheels.
1.We ship our products (except LED grilles) worldwide.
2.Tracking info/number will be automatically sent out to your email address once we ship out your orders. You can easily track the updates below:
http://www.dhl-usa.com/content/us/en/express/tracking.shtml 
www.17track.net 
3.If you have any questions of product or want to customize your order, please send email to us:
info@raymaxgear.com
As each region has different tariff policies. Please note that the price of this product does not include the import tariff of your country. Please consider and evaluate your cost.