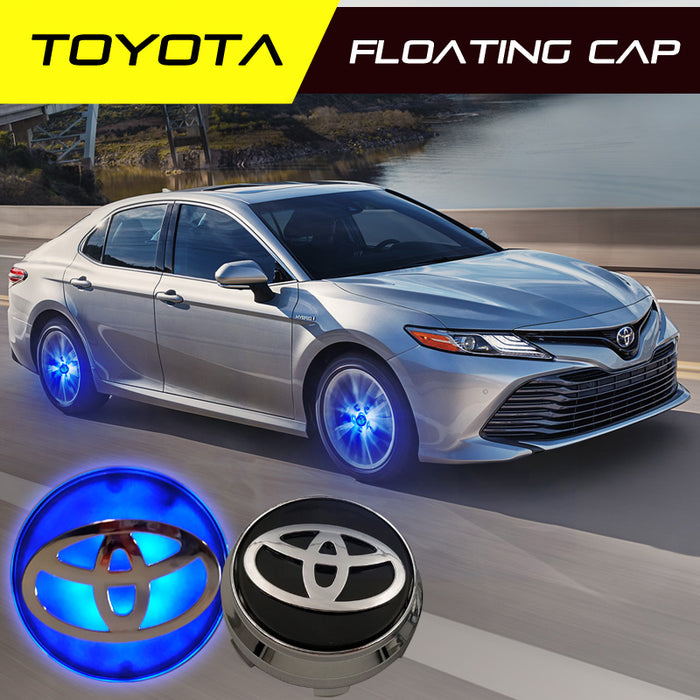 TOYOTA Floating Wheel Cap
TOYOTA LED Floating Center Caps
Emblem on wheels remaining upright while driving in speed under 80 MPH all time.
The LED will glow when speed in range from over 20MPH to 70MPH.
No batteries required  for LED option as each one has its own kinetic generator built in. 
Price is one set of 4 caps

Notice ! 

The floating caps are designed for standard wheels. Not for a modified wheel.

2 Sizes: Diameter 

62mm (2.44") & 57mm(2.24").Please make sure to measure your caps before placing order.